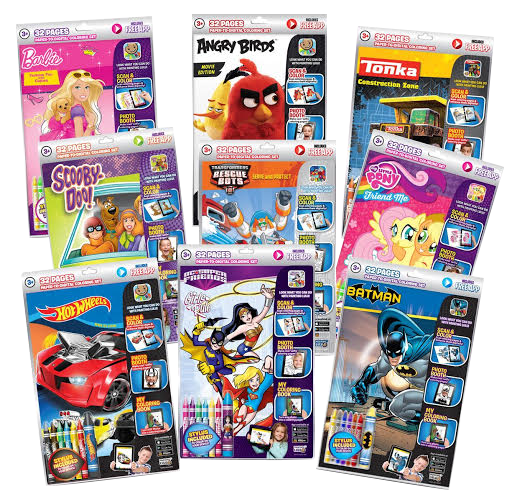 Painting Lulu
Painting Lulu bridges the gap between a traditional coloring book and the digital world, providing hours of endless activity for home, school, or on-the-go fun. The creativity begins by coloring in the Painting Lulu Activity Book. Take the fun off the page by scanning the image onto a smart device using the free Painting Lulu app. Once it's on any smart device, kids can continue coloring with the Painting Lulu Digital Crayon. Other app features include a photo booth with filters, an option to turn your own photos into a coloring page, and digital-only coloring pages. Kids can easily re-touch, save and print their creations with a click of a button, making it easy to share their masterpieces.
Painting Lulu has also licensed the rights to Barbie, Hot Wheels, Batman and more, allowing kids to color their favorite characters over and over!
Painting Lulu supports the smART sketcher™ play-and-learn mission with hands-on activity that enhances small motor skills and creativity.